---
Welcome to Lanzarote, welcome to our holiday villa Casa Mango!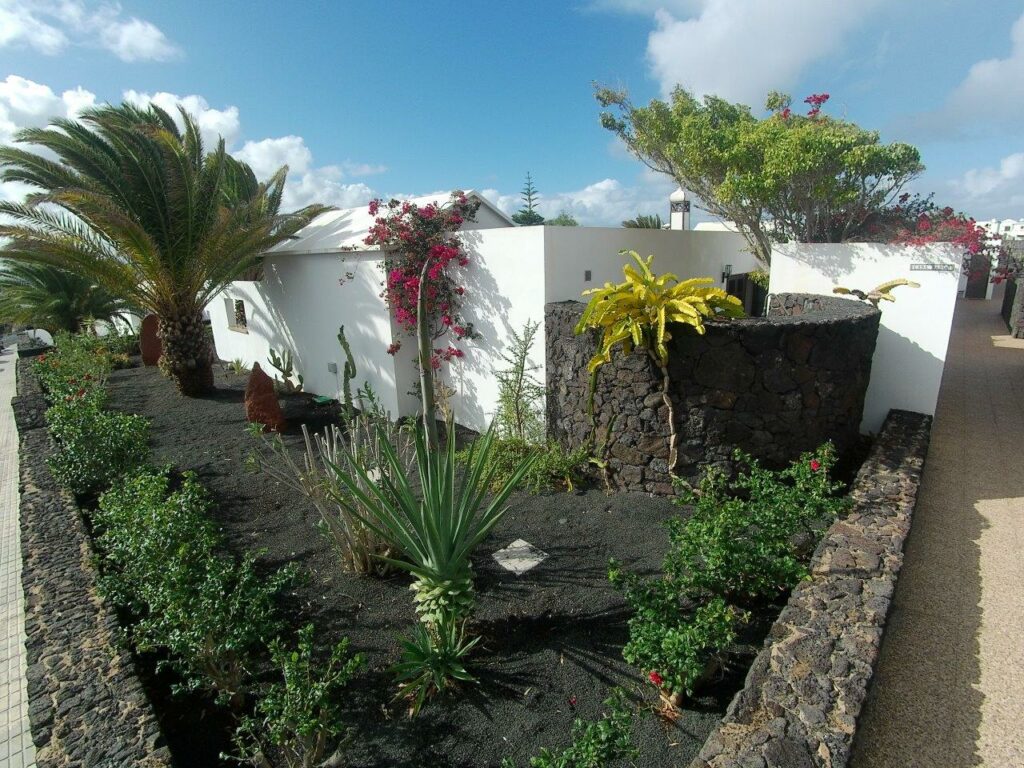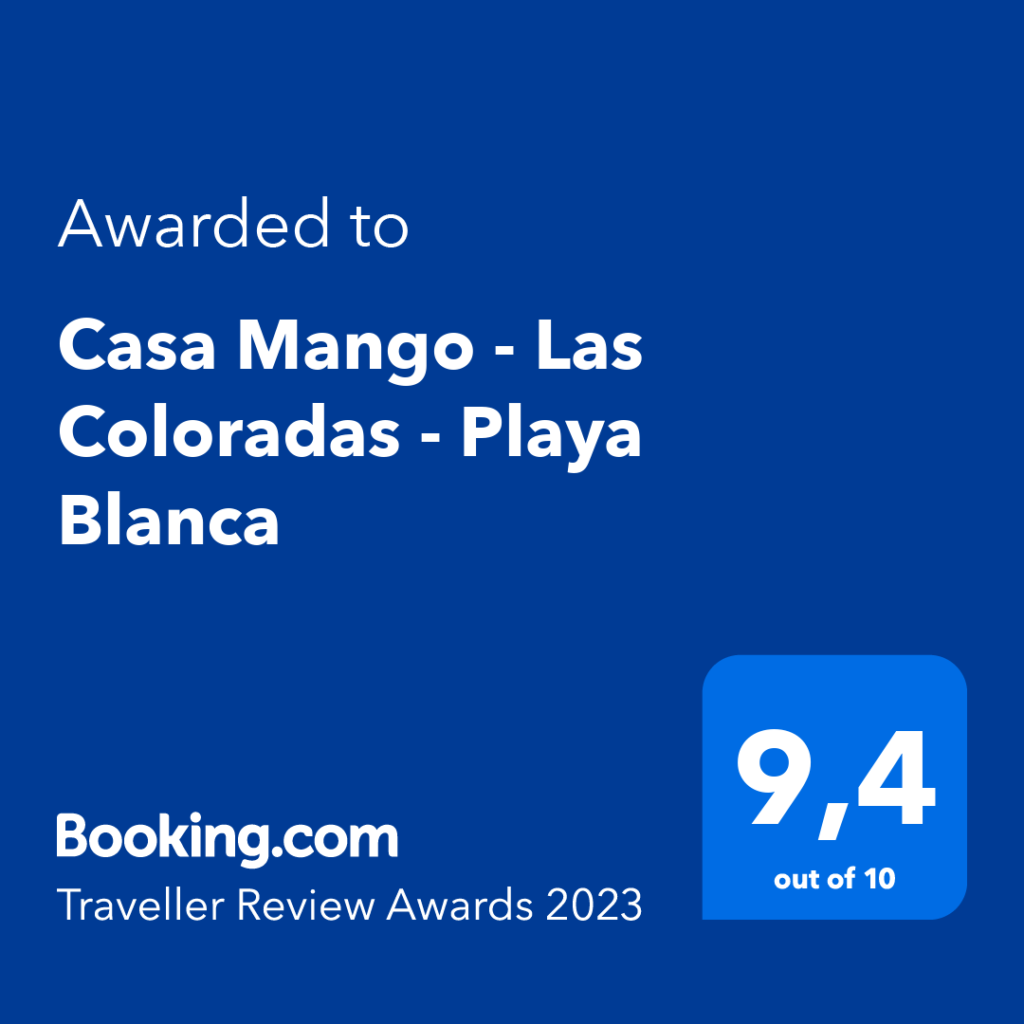 The holiday villa Casa Mango, is located in the area of Las Coloradas in Playa Blanca on the beautiful island of Lanzarote.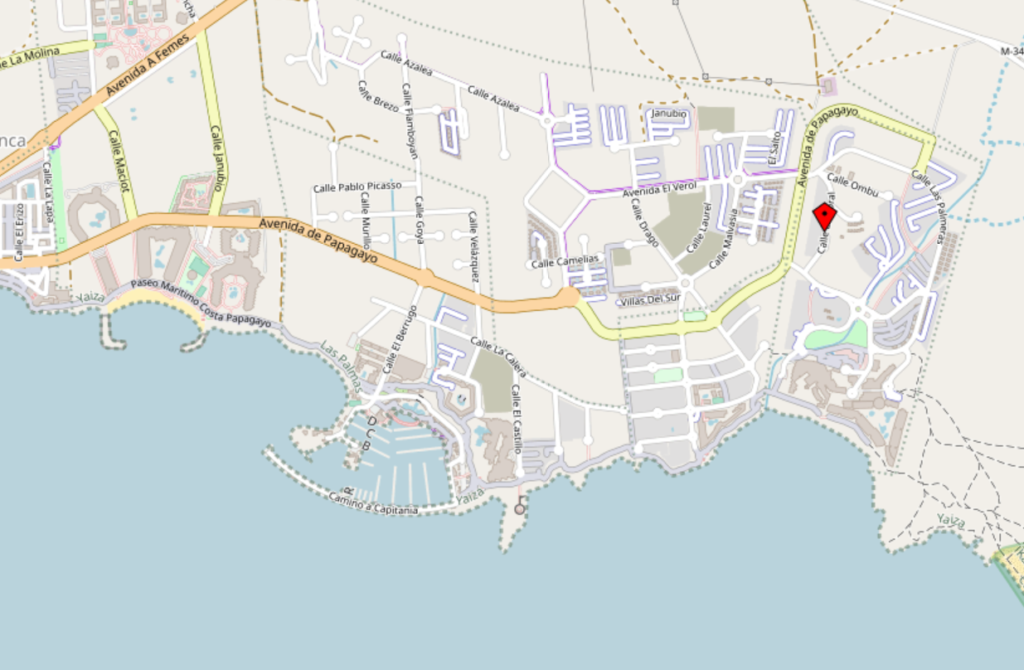 If you need some relaxation, then think about visiting Lanzarote.
Lanzarote is part of the Canary Islands and is located in the Atlantic Ocean west of Morocco (Africa).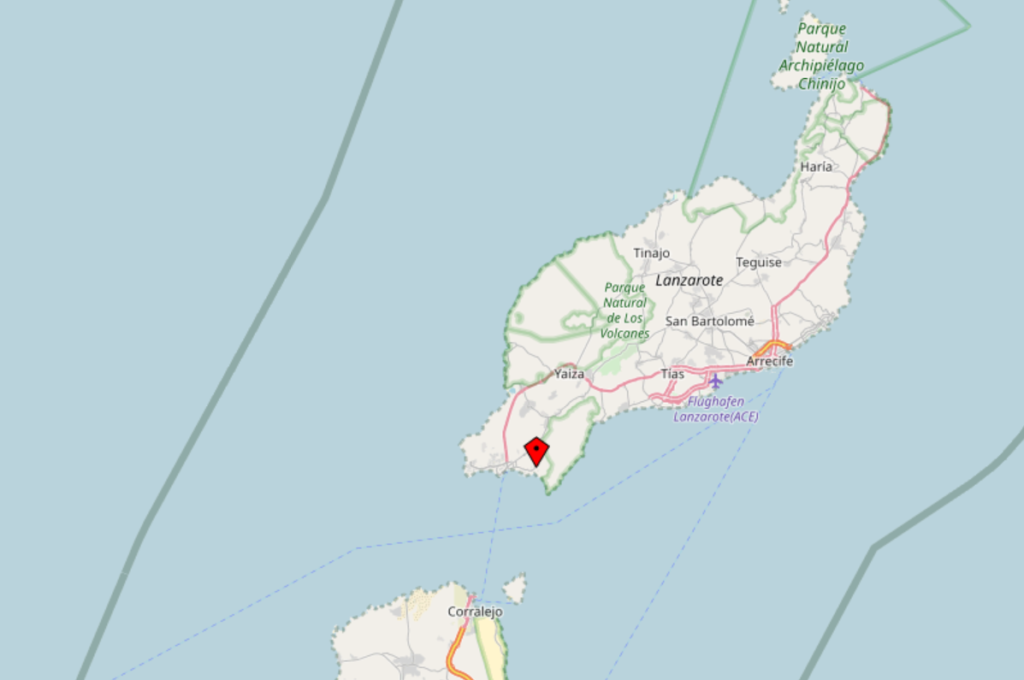 The year-round mild climate with temperatures between 18 to 25 degrees in winter and 23 to 28 degrees in summer, is made possible by the trade winds blowing from north-east.
Lanzarote is therefore the ideal place for a spontaneous holiday!
(We use maps from OpenStreetMap)
Home office in Lanzarote
Many digital nomads today are moving their home offices to the Canary Islands and thus also to Lanzarote. Thanks to the good infrastructure, a fast connection to the international network nodes is guaranteed. Our holiday flat also has a 500 MBit connection to the internet, so nothing stands in the way of a longer stay in great surroundings and a stable climate.
Arrival
You can arrive after 4:00 pm. On the day of your departure we ask you to leave Casa Mango by 10:00 am at the latest. Should you wish to leave after 10:00 a.m., please contact us beforehand.
We currently charge from 112 euros per night with a minimum stay of 7 nights.
If you are interested to book our Casa please use the menu for arrival and departure on this page:
You can then look up the occupancy for the individual months on our booking page and also start a non-binding inquiry. Your request becomes binding with the down payment. So don't worry, book your stay on Lanzarote right away!
Flights to Lanzarote can be found on the relevant booking portals directly from London or other UK airports there are regular connections to Lanzarote. The average flight duration is about 4.5 hours.
As an alternative route to Lanzarote you can either travel with a transfer flight via Gran Canaria, or fly into Fuerteventura and from there take a rental car and the ferry from Corralejo to Playa Blanca.
If you book a flight on the internet, please note that most portals only act as intermediaries and therefore you will not get any guarantee for the feasibility of a flight from them.