A volcanic eruption in the 18th century, which started on September 1, 1730 and was to last for over 6 years, destroyed large parts of the island, but also shaped it as we find it today as a visitor. What was at that time a catastrophe for the Lanzarotenos, or the Majos, has therewith also contributed to its uniqueness of today.
But it is not only nature that has created great things here, but also a unique artist who was born on this island, Céasar Manrique. It is thanks to Céasar Manrique that there are no skyscrapers in Lanzarote, no house should be higher than three floors in order to interrupt the wide view over this wonderful country. With a few exceptions in the touristical centres of the island, this promise of the then island president of 1968 could be kept. The César Manrique Foundation also fights for the compliance with these conditions, unfortunately not always with success. Manrique has also created this unique landscape with his works of art, which are seamlessly integrated into the natural space.
Every time we come to Lanzarote, we are repeatedely touched by this uniqueness. The nature of Lanzarote, still fighting for new life, shows us again and again how unique all life is.
If you are curious about the work of César Manrique, visit the Fundación César Manrique north of Arrecife. You will find it at the country road LZ 34, near Tahiche.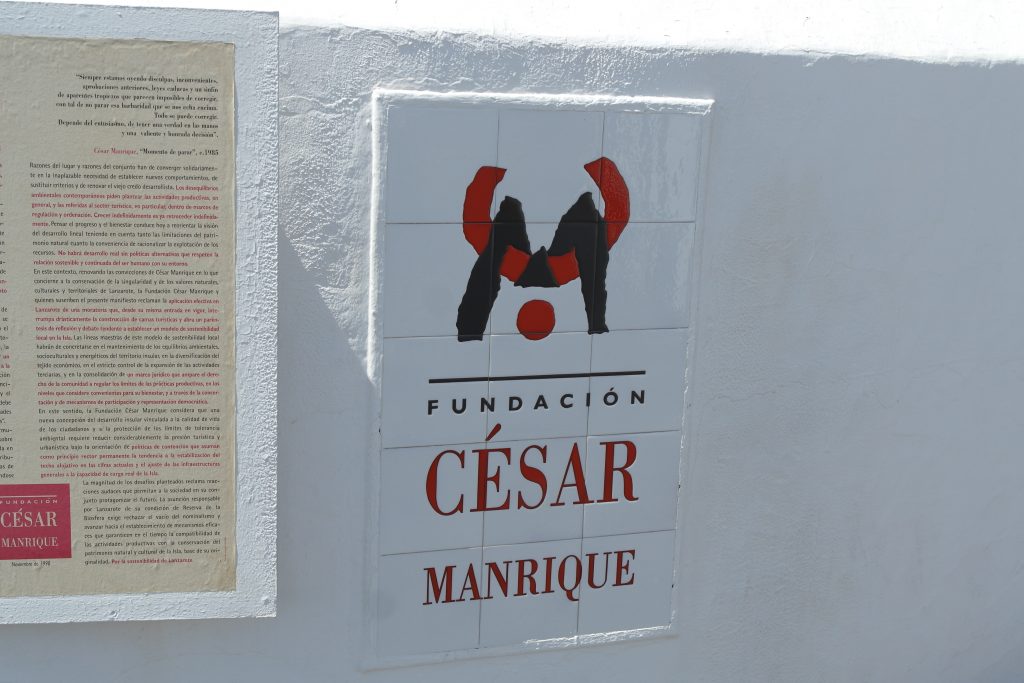 Here on our website we would like to give you some suggestions how to make your visit to this beautiful island. We simply assume that you will arrive on a Friday. Every other day is possible, too, then you just have to arrange your own individual order. If you follow our order, you can usually visit a local weekly market on the corresponding weekdays in the larger towns.
Just take a look at the individual articles:
Day1, Arrival (Friday)
Day 2, Discover Playa Blanca (Saturday)
Day 3, Off to the old capital Teguise and to the weekly market (Sunday)
Day 4, Off to the beach, the Papagayos (Monday)
Day 5, Wine growing in La Geria and Playa Quemada (Tuesday)
Day 6, Off to the fire mountains (Wednesday)
Day 7, In the footsteps of Cesar Manrique (Thursday)
Day 8, Arrecife and weekly market (Friday)
Day 9, The Valley of 1000 Palms, the art market and el Mirador del Rio (Saturday)
Day 10, Off to the island, La Graciosa (Sunday)
Day 11, Green Cave and Jardin de Cactus (Monday)
Day 12, A trip to Fuerteventura (Thuesday)
Day 13, Yaiza and El Golfo (Wednesday)
Day 14, Everything has an end, departure (Thursday)